Home Direct Marketing Search Engine
Questions about this page? Call us at (847) 457-3122 or e-mail info@onlinedatacards.com
You are NOT logged in. You will need to or to submit a count request and post datacards!
<top>
Contact this company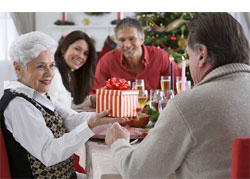 The Swiss Colony Catalog Buyers
This mail order buyer file consists of mostly women who purchase food and gifts over $90 to buy the finest foods and gifts for the Holiday season. The Swiss Colony Catalog provides an attractive universe of catalog and internet buyers.