Home Direct Marketing Search Engine
Questions about this page? Call us at (847) 457-3122 or e-mail info@onlinedatacards.com
You are NOT logged in. You will need to or to submit a count request and post datacards!
<top>
Contact this company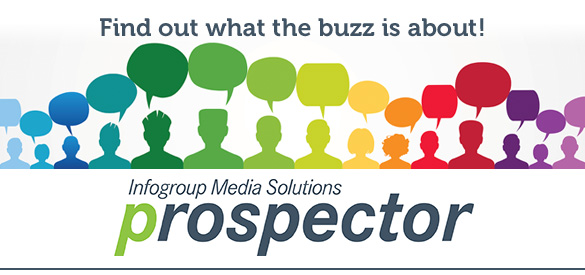 Usage, usage, usage. That's what it's all about!

When the PROSPECTOR Consumer Database was launched earlier this year, mailers wanted to see who was using it before they would test. Now, more than 70 mailers in the following categories are testing:

Automotive
Children
Collectibles
Food
Fundraising
-Membership
-Children
-Environment
-Health/Handicapped
-Political
-Relief Efforts
-Religious
-Social Causes

General Merchandise
Gift
Health/Personal Care
Insurance
Magazine
-General
-Miscellaneous
-Nature
-Regional
-Business
Newspaper
Pageant
Women's Apparel

BROKER INCENTIVE!
Place the most tests by December 31, 2016 and receive a $250 Amazon Gift Card!

PROSPECTOR brings together 100% direct response data from lists large and small—some of the same lists you may have already wanted to include in your mail plans but were too small when a select was applied. The solution that PROSPECTOR brings to you is the inclusion of small file names as part of this blind multi-title database that offers large hotlines and unlimited segment opportunities. The best news for mailers who do not wish to have their names as part of a large database is that you can still rent PROSPECTOR names as a non-member.*

• PROSPECTOR Universe - 23,000,000 and growing
• Category diversity creates a wealth of new targeting opportunities
• Enhancements including multi-sourced demographics (age, income, child age, etc.), shopping cart/catalog/retail purchases, and donor attributes to allow mailers to target virtually any audience
• Modeling by our top-notch in-house team that has deep rooted experience in all markets and builds hundreds of models annually Modeling Data Card

Be on the lookout for our 2017 Incentives!

*Contact us to talk about the benefits of being a charter member of PROSPECTOR. Contact Chris Goodwin at Infogroup Media Solutions, 402.836.5120.