Home Direct Marketing Search Engine
Questions about this page? Call us at (847) 457-3122 or e-mail info@onlinedatacards.com
You are NOT logged in. You will need to or to submit a count request and post datacards!
<top>
Contact this company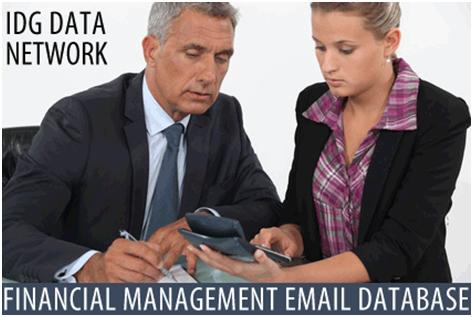 With the IDG Financial Management Email Database, you gain access to the influential drivers and decision makers reaching buyers in the marketplace today. These professionals hold financial and/or accounting responsibility, are interested in financial software, or are in the finance industry.


The IDG Financial Management Email Database delivers professionals in high tech, business and health services, government, education, manufacturing, retail/wholesale, finance/insurance and transportation/communications.
Profile
Over 35 Industries
Small to Enterprise Companies
Geography:
- North America
- Europe
- Middle East/Africa
- Latin America
- Asia/Pacific