AmeriLINK® Voter Database: 65,000,000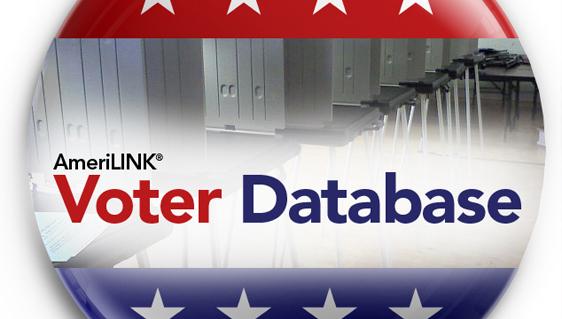 2012 is a presidential voting year and the stakes are high for all Americans and their political parties. The AmeriLINK® Voter Database can help you reach 65 million registered voters for your next election or fundraiser marketing campaign. You can select by affiliation (Republican, Democrat, Independent and Non-declared) from the 30 million available known party voter records, or combine registered voter information with the known homeowner select to target constituents or opposition supporters in a specific geography who are more likely to turn out at the polls on election day.

From the primaries to the general election in November, fundraising and other marketing efforts can make or break a campaign. Make sure your marketing campaigns have the freshest and most accurate data available by choosing the AmeriLINK Voter Database.


Buy 5,000 Names. Get 5,000 Names FREE.
New customers who buy 5,000 or more names by March 2nd will receive 5,000 names FREE from our AmeriLINK Voter Database. Call 866-ASK4KBM (275-4526) or email sales@kbmg.com for details.